JewelryBund.com offers rewards for any referrals there, why not start referring your friends to buy from us and make money vouchers to offset your orders there? The more friends you refer, the more voucher codes you will receive. Your referred friends will also receive a U.S.$ 5 voucher code for purchase!

The below guide will show you how to start off,
Firstly, you need to login to your account to locate our referral program.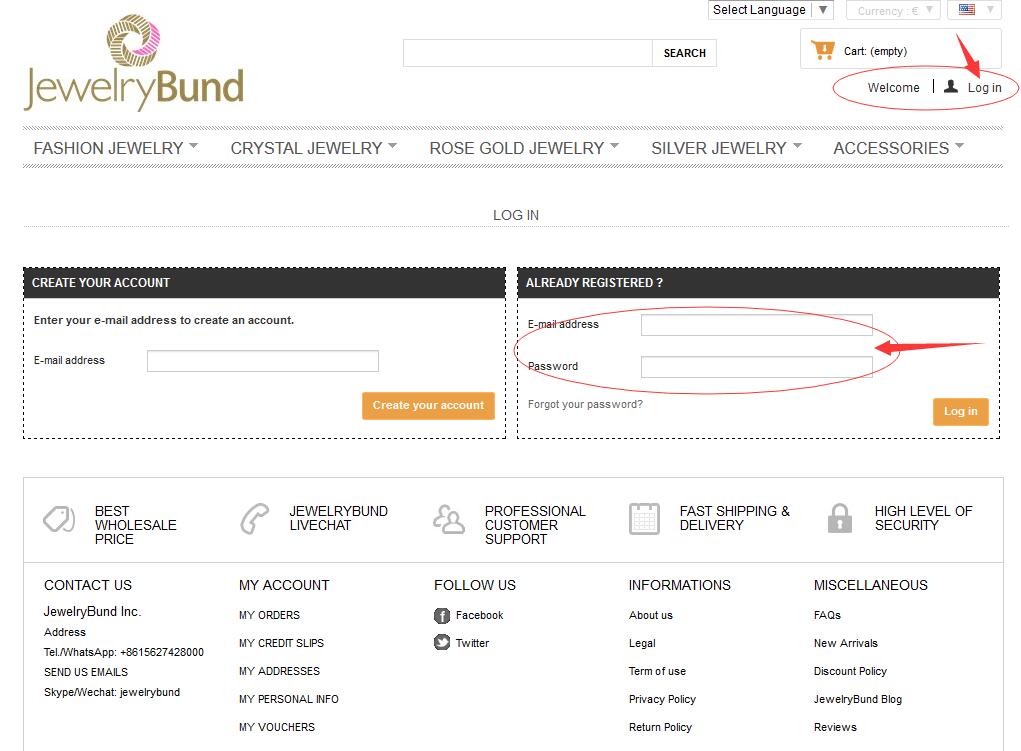 After you login to your account, you will see the Referral Program as below,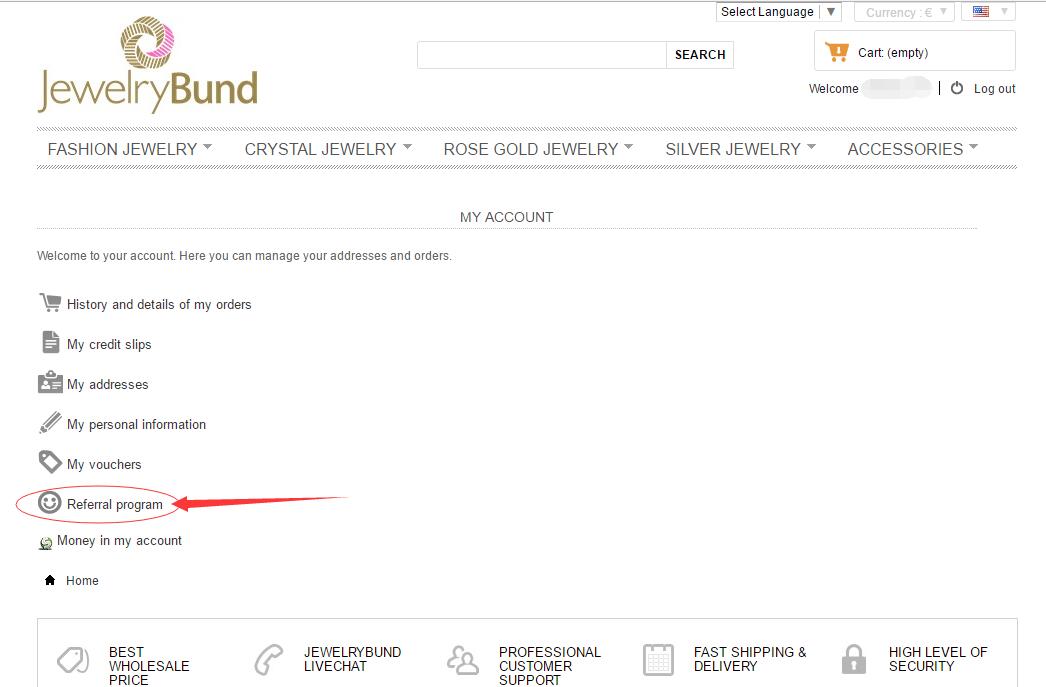 Click the referral program and you will see a list for you to inserting your friends names and emails as below,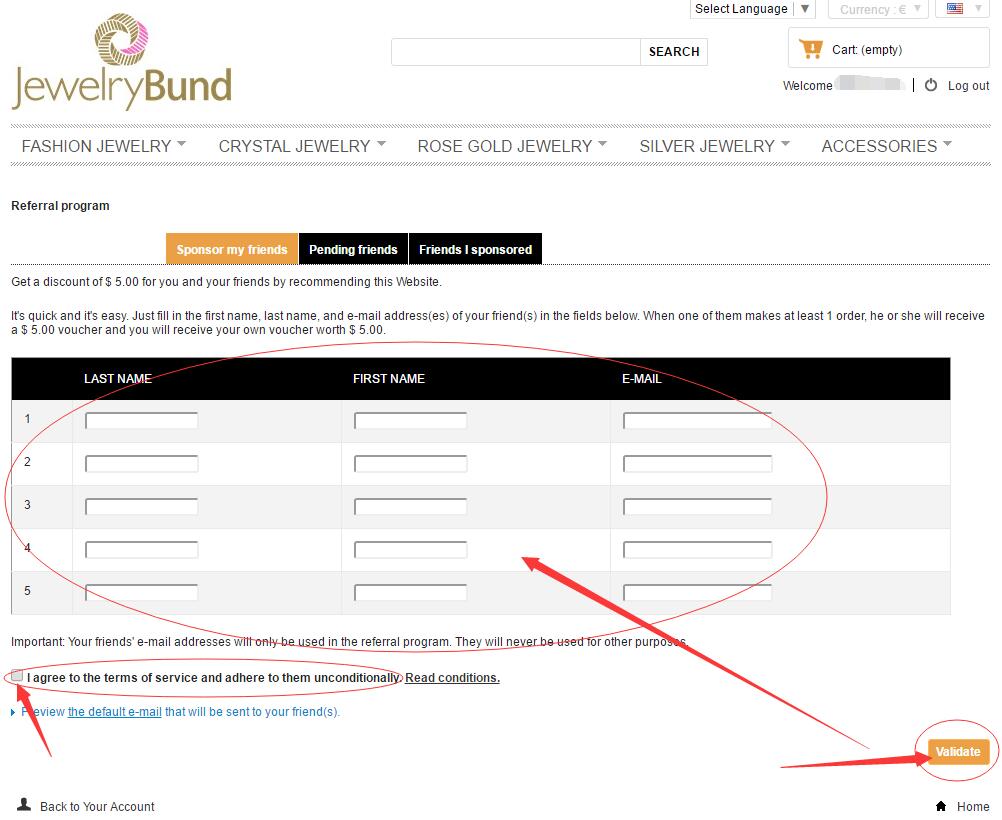 Now you can import your friends information there and after completing the information, please check the "I agree to the terms ..." and click "Validate". An invitation email will then be automatically sent to your friends, and you sponsored friends will display in your pending friends list as below,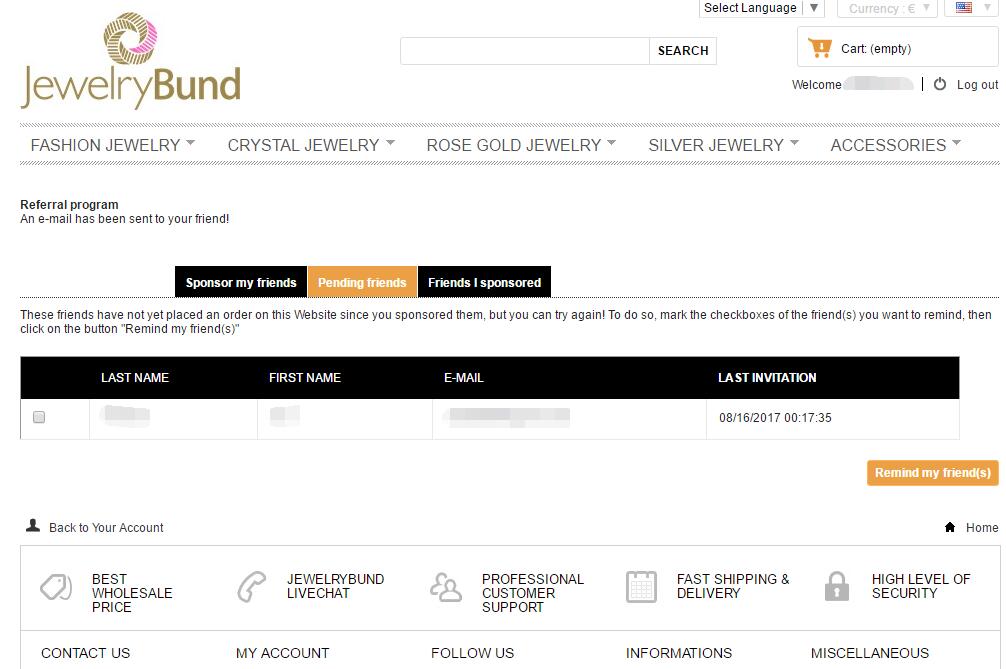 And once they click the link contained in the received invitation email as shown below, and register for purchases, your friends will be displayed in the "Friends I Sponsored" list. And your friends and you will both receive an email that contain referral rewards voucher code for purchases.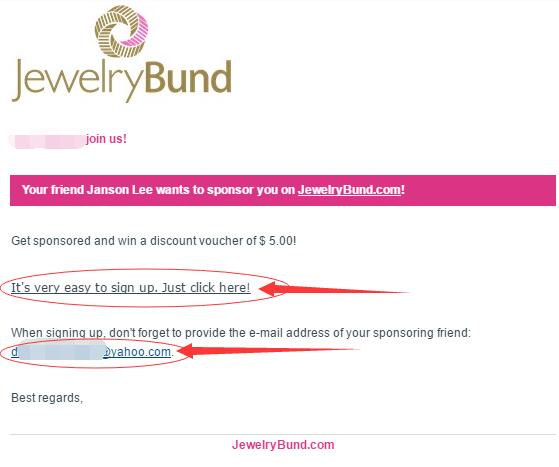 Notice: You must have a valid order with us before referring friends to us.
Enjoy referring friends to us and make money vouchers from here!