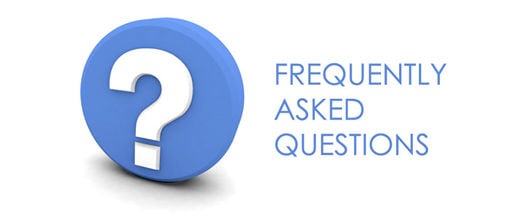 What is your Minimum Order Requirement?
We require each order value to exceed $80 excluding shipping cost to be able to go through our checkout process. You can buy assorted/mixed items for each order, there is no M.O.Q on each item. If you want to place orders less than U.S. $80, please click here to submit for quotes.

¿Cuál es su Pedido mínimo?
Requerimos cada valor para superar los $ 80 sin incluir el costo de envío a ser capaz de ir a través de nuestro proceso de pago. Usted puede comprar artículos varios / mixto para cada orden, no hay MOQ en cada artículo. Si usted quiere poner orden menos de US $ 80, por favor haga clic aquí para enviarlo para las cotizaciones.

How to make purchase from you?
You can buy from us directly from our site, you just need to put your preferred items into shopping cart by clicking "add to cart" button either on the product page or on the categories pages and then follow the procedures of the site to checkout. The purchase procudures should be easy and simple, if you do have any questions or encounter any issues for the purchase online or you are buying really large quantities, please feel free to contact us from here.
¿Cómo hacer el pedido?
Puedes comprar con nosotros directamente desde nuestro sitio, sólo tiene que poner sus artículos preferidos en el carro de la compra y luego siga los procedimientos de la página Tramitar el pago en nuestro sitio. Los procudures compra debe ser fácil y simple, si usted tiene alguna pregunta o encuentra algún problema para la compra en línea o usted está comprando realmente grandes cantidades, por favor no dude en contactar con nosotros desde aquí.
Is there any Custom Duties for my order?
Usually, there will be no Custom Duties for most countries. However, We strongly suggest customers request the specific information about Custom Duties and relevant cautions from the local Custom first before placing orders. We will help label the parcels value less when shipping so you will be charged less than the real value for Custom clarification. JewelryBund will help with the Custom clearance process, but will not afford or take care of the potential Custom fees incurred. Buyers should be responsible for the lawful duties or required import qualifications to the destination country, and buyers must actively handle any Custom issues locally. If orders were delayed or returned due to clients' country Custom issues, JewelryBund would not take the responsibility and all the incurring costs will be taken by buyers.
¿Hay cualquier derecho de aduana para mi orden?
Por lo general, no habrá Derechos de Aduana para la mayoría de los países. Sin embargo, nosotros recomendamos a los clientes solicitar la información específica sobre los derechos de aduana y las precauciones pertinentes de la aduana local antes de hacer el pedido. Le ayudaremos etiquetan los paquetes valor menor o marca como "regalo" al enviar para que se le cobrará menos que el valor real de aclaración personalizada. JewelryBund le ayudará con el proceso de despacho de aduana, pero no va a pagar o hacerse cargo de los posibles gastos de aduana contraídos. Los compradores deben ser responsables de las funciones legales o cláusulas especiales de importación necesarios en el país de destino, y los compradores deben manejar activamente cualquier problema personalizados localmente. Si los pedidos se retrasaron o devolución por problemas de aduana del país de los clientes, JewelryBund no tomaría la responsabilidad y todos los gastos que incurren será llevado por los compradores.
Do I have to pay tax for my order?
No, you do not have to pay any tax for buying from us. However, if there is tax from your country side for imports or Custom fees, then you have to pay accordingly when the order reached your country.
¿tengo que pagar impuestos para que mi orden?
No, no tienes que pagar ningún impuesto por compra de nosotros. Sin embargo, si hay impuesto desde su país para las importaciones o las tasas de aduana, entonces tienes que pagar por consiguiente cuando la orden llegó a su país.
How long does it take to deliver the order after payment?
It usually takes 2-3 business days for order processing and 3-5 business days to make the delivery to major cities world-wide after the order dispatch.
¿Cuánto tiempo tarda en entregar la orden después del pago?
Generalmente tarda 2-3 días hábiles para el procesamiento de pedidos y 3-5 días hábiles para realizar la entrega a las principales ciudades por todo el mundo después de despachar la orden.
Do you have any local stores offline and can I be your local reseller or distributor?
No, we do not have any local stores offline, currently, JewelryBund is only operating jewelry wholesale business online. We are open to anyone who wants to be our reseller or distributor locally. You can start buying from us online to initiate your local jewelry business.
¿Tiene alguna tiendas locales fuera de línea y puede que sea su revendedor o distribuidor local?
No, nosotros no tenemos tiendas locales fuera de línea, en la actualidad, JewelryBund sólo está operando la joyería negocio al por mayor en línea. Estamos abiertos a cualquier persona que quiera ser nuestro revendedor o distribuidor local. Usted puede comenzar a comprar a nosotros en línea para iniciar su negocio local de la joyería.
Do you do retail for single jewelry item sales?
No, we do not do jewelry retail and our M.O.Q. for each order is $80 excluding shipping cost, however, we do not have M.O.Q. on single item, you always can buy mixed items for order as long as you can meet our order M.O.Q. If you want to buy samples or in small quantities less than value of $80, please feel free to click here.

¿Haces un costo de ventas individuales de artículos de joyería?
No, no lo hacemos de la joyería al por menor y nuestra M.O.Q. por cada pedido es de $ 80 sin incluir el costo de envío, sin embargo, no tenemos MOQ sobre el tema único, siempre se puede comprar artículos mezclados para la orden, siempre y cuando usted puede satisfacer nuestro pedido MOQ. Si usted quiere comprar muestras o en pequeñas cantidades inferiores al valor de $ 80, por favor siéntase libre de hacer clic aquí.

How can I see the corresponding shipping cost?
The shipping cost can be seen after you put the preferred products into the shopping cart and choose your shipping country.
¿Cómo puedo ver el coste de envío correspondiente?
El costo de envío se puede ver después de poner los productos preferidos en el carrito de compras y elige su país de procedencia.
Why my shipping cost is high?
The shipping cost is automatically calculated according to specific order weights, some of the jewelries are made of metal or alloy which will make the total weight very heavy especially for bulk orders so the shipping cost will be high. We have already added the best discounts for the applied shipping cost so you are obtaining the lowest rates of shipping there.
¿Por qué mi coste de envío es alto?
El coste de envío se calcula automáticamente en función de los pesos específicos de orden, algunas de las joyas están hechas de metal o aleación que hará que el peso total muy pesada, especialmente para las órdenes a granel por lo que el coste de envío será alto. Ya hemos agregado los mejores descuentos para el coste de envío aplicado por lo que está obteniendo los índices más bajos de envío allí.
Do you offer free shipping for orders?
No, we do not offer free shipping for orders since we have already offered the lowest wholesale prices for jewelry wholesale orders on site and we are unable to eat the cost for international shipping.
¿Usted ofrece el envío gratuito para pedidos?
No, no ofrecemos el envío gratis para pedidos puesto que ya hemos ofrecido los precios más bajos al por mayor de joyería pedidos al por mayor en el lugar y que no son capaces de comer el costo para el envío internacional.
Where is your company located and where do you ship the order?
JewelryBund Inc. headquartered in Shenzhen,China and have offices in the U.S., we manufactured most jewelries in China and will dispatch orders from China.
¿Dónde se encuentra su empresa y dónde enviar el pedido?
JewelryBund Inc. con sede en Shenzhen, China y tienen oficinas en los EE.UU., fabricamos la mayoría de joyas en China y vamos a despachar los pedidos de China.
What payment methods do you accept?
We accept Paypal, Credit Cards Payment(via Paypal), Western Union and Wire Transfer.
¿Qué métodos de pago aceptan?
Aceptamos Paypal, tarjetas de crédito de pago (Paypal), Western Union y transferencia bancaria.
How to make payment through Western Union?
You need to select Western Union payment gateway for your order on our site and then go to your local postal office or Western Union agency to transfer the order payment to us. You will receive an email about the transfer details when placing the order. You also can contact Western Union for further help or find relevant information about their service and transfer procedures online. For more details or to contact Western Union, please refer to this page: https://goo.gl/0c2zFg

Cómo realizar el pago a través de Western Union?
Es necesario seleccionar la pasarela de pago de Western Union de su pedido en nuestro sitio y luego ir a su oficina local de correos o agencia de Western Union para transferir el pago de la orden para nosotros. Usted recibirá un correo electrónico acerca de los detalles de la transferencia al realizar el pedido. También puede ponerse en contacto con Western Union para obtener más ayuda o encontrar información relevante acerca de su servicio y los procedimientos de transferencia en línea. Para más detalles o para ponerse en contacto Western Union, por favor refiérase a esta página: https://goo.gl/0c2zFg
What shipping methods are available?
We mainly use DHL, TNT, EMS, FEDEX to ship worldwide for jewelry orders.
¿Qué métodos de envío son disponibles?
Utilizamos principalmente a DHL, TNT, el EMS, FEDEX para el envío de todo el mundo para las órdenes de la joyería.
Does JewelryBund.com ship to my country?
Currently, we ship to more than 200 countries worldwide. So in most cases, the answer will be yes, and if you are not sure, please feel free to contact us for details.
¿La nave JewelryBund.com a mi país?
Actualmente, enviamos a más de 200 países de todo el mundo. Así que en la mayoría de los casos, la respuesta será sí, y si usted no está seguro, por favor no dude en contactar con nosotros para más detalles.
Do you have discount policy for large orders?
Yes, we do have Accumulative Discount and Single Order Discount Policy for loyal clients and large orders, please feel free to check them by clicking here.
¿Usted tiene política de descuento para pedidos grandes?
Sí, sí tenemos acumulativo de descuento y Single Política del descuento para que los clientes leales y los pedidos grandes, no dude en comprobar haciendo clic aquí.
What is the FOB price/wholesale price for your jewelry products?
All of the listed prices for jewelry items are for wholesale and namely are FOB prices. If you are buying in large quantities, please check the discount policy here.
¿Cuál es el precio de precio FOB / al por mayor para sus productos de joyería?
Todos los precios indicados para los artículos de joyería son al por mayor y saber son precios FOB. Si usted está comprando en grandes cantidades, por favor revise la política de descuento aquí.
How can I check my order status?
You can check the order status by logging into your account to see the history orders. We also will send an email notification when the order is shipped.
¿Cómo puedo comprobar el estado de mi pedido?
Puede comprobar el estado de su pedido, acceda a su cuenta para ver los pedidos de historia. También vamos a enviar una notificación por correo electrónico cuando se envíe la orden.
Do you provide tracking number for my order?
Yes, we do offer the tracking number via email after the order dispatch so that you can always monitor the status of the shipping and delivery process.
¿Proporciona el número de seguimiento de mi pedido?
Sí, ofrecemos el número de seguimiento por correo electrónico después de la expedición de orden de modo que usted puede controlar siempre el estado del proceso de entrega del envío y.
What are your products warranty and return policy?
JewelryBund.com always guarantees the best design and highest quality for the sold items. We guarantee that you will receive intact orders as promised, however, if you by all means received false orders or orders with flaws, we would help arrange a partial replacement or refund for the order. You also can read more about our return policy by clicking here.
¿Cuáles son su garantía de productos y la política de devolución?
JewelryBund.com siempre garantiza el mejor diseño y la más alta calidad a los artículos vendidos. Le garantizamos que usted recibirá órdenes intactas como prometimos, sin embargo, si de todos modos recibió órdenes falsas u órdenes con defectos, nos ayudará a organizar un reemplazo parcial o el reembolso para la orden. También puede leer más acerca de nuestra política de devoluciones haciendo clic aquí.
How to check my money balance and how to charge my account for the order payment?
We have credits system online to archive the money in your account, please feel free to find how to check the balance or how to charge your account for payment by clicking here.
Cómo comprobar el saldo de mi dinero y cómo cargo a mi cuenta para el pago de la orden?
Contamos con sistema de crédito en línea para archivar el dinero en su cuenta, por favor siéntase libre para encontrar la manera de comprobar el equilibrio o la forma de cargar su cuenta de pago haciendo clic aquí.
Do you offer dropshipping service for my business?
We mainly do wholesale jewelry sales and usually do not offer dropshipping for small orders, if your dropshipping order exceeds $80, please feel free to place the order with us and we can ship to different shipping address, but you need to leave a note to clarify you are doing dropshipping or your order will be pended. For orders less than $80, please click here.

¿Ofrecen servicio dropshipping para mi negocio?
Hacemos principalmente la venta al por mayor de la joyería y por lo general no ofrecemos dropshipping para pedidos pequeños, si su orden dropshipping excede de $ 80, por favor siéntase libre de poner orden con nosotros y podemos enviar a diversa dirección del envío, pero tienes que dejar una nota para aclarar que está haciendo dropshipping o su pedido será dependido. Para pedidos de menos de $ 80, por favor haga clic aquí.

Do you have products catalogue to send to us?
Sorry, we do not provide products catalogue at this time, you can find all of the products information on our site and you even can print each product information easily on the product page with print button.
¿Tiene catálogo de productos para enviar a nosotros?
Lo sentimos, no ofrecemos productos de catálogo en este momento, usted puede encontrar toda la información de los productos en nuestro sitio y usted puede incluso imprimir la información de cada producto fácilmente en la página de producto con botón de impresión.
Is it safe to buy from JewelryBund.com?
Yes, it is always safe to buy from JewelryBund.com. JewelryBund offers 256 bits Secure Sockets Layer (SSL) for online purchases. So all of the confidential information such as names, addresses and credit cards information are well protected by JewelryBund. No worries for any information leaking on JewelryBund.com.

¿Es seguro comprar en JewelryBund.com?
Sí, siempre es seguro comprar en JewelryBund.com. JewelryBund ofrece 256 bits Secure Sockets Layer (SSL) para compras en línea. Por lo tanto, toda la información confidencial, como nombres, direcciones y tarjetas de crédito, están bien protegidas por JewelryBund. No se preocupe por cualquier información que se filtre en JewelryBund.com.
Where can I find reviews about JewelryBund?
We have many happy buyers all over the world, you can easily find our buyers' reviews from here.
¿Dónde puedo encontrar comentarios sobre JewelryBund?
Tenemos muchos compradores felices en todo el mundo, puede encontrar fácilmente las opiniones de nuestros compradores aquí.